Detail for 120KN Electric Mooring Winch
Views:56 Author:Site Editor Publish Time: 2019-05-10 Origin:Site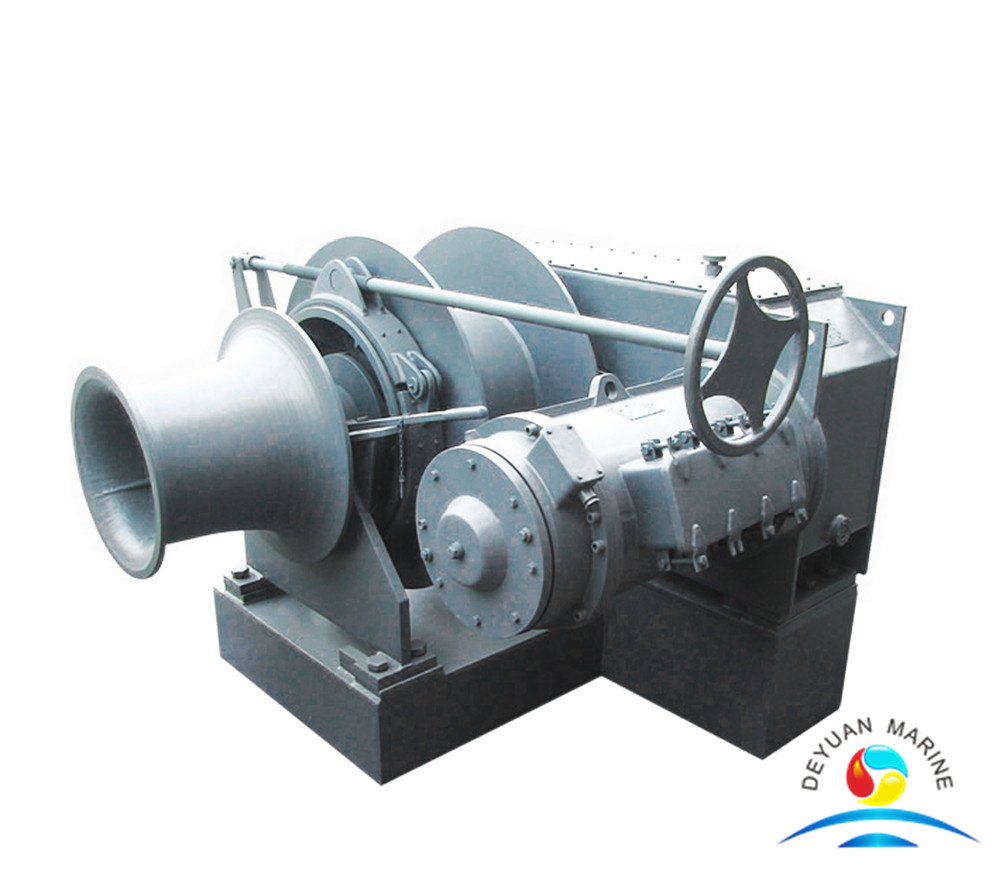 A marine winch is a light and small lifting device (see lifting machine), also known as a winch, that winds a wire rope or chain with a reel to lift or pull heavy objects. The winch can be used alone or as a component in machinery such as lifting, road construction and mine lifting. It is widely used due to its simple operation, large rope winding and convenient displacement.
1. Usage:
Electric mooring is mainly used for berthing or mooring or collecting cables on ships, yachts and offshore platforms.
2. Technical parameters:
Cable load: 120kN
Wire rope diameter: 26mm
Capacity: 200m
Tether speed: 9m/min
Motor power: 30/30/22KW
3. Composition:
It adopts twisted cable drum, reel, marine planetary reducer, marine brake control motor, main electric control box, main controller for IP56 type and non-asbestos environmental brake belt, base and so on.
4. Electric winch structure:
The cable drum shaft and shaft center line of the mooring winch are parallel to the deck, and the whole set of equipment is installed on the deck, which is convenient for operation and management. However, the equipment occupies a large deck area and is susceptible to wind and waves. Most commercial ships use electric or hydraulic mooring winches.
5. Vertical cable winch:
The centerline of the cable tie shaft of the vertical tether is perpendicular to the deck. Both the motor and the reducer are placed under the deck, and only the reel extends over the deck and is guided by the vertical shaft. There is no disadvantage that the winch occupies a large deck area and is susceptible to wind and wave erosion. The vertical cable winch is used on the warship, and this product has the highest safety.
If any product you are interested in, pls do not be hesitate to contact us.