Do You Know Fuel Oil Drip Sampler?
Views:38 Author:Site Editor Publish Time: 2020-06-03 Origin:Site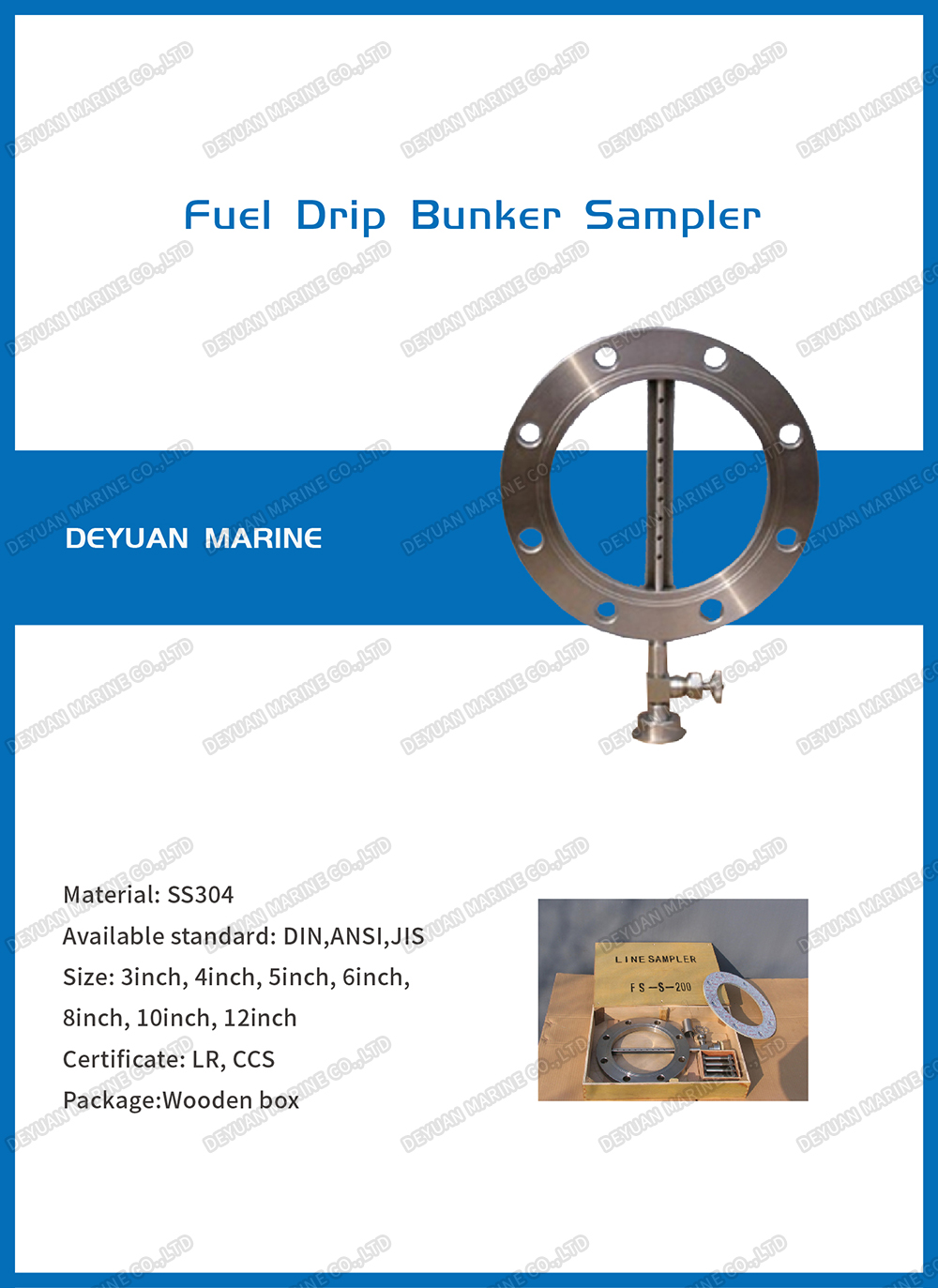 It is very important to obtain a representative fuel sample, which gives a good representation of the fuel quality and is acceptable to all
parties involved during a bunkering operation.
Oil Samples are used to obtain a clear indication of the operating status of your machinery. One of the most important aspects of any oil analysis program is the sampling methods and equipment used. Often these are weak links that quickly compromise the program.
Taking fuel samples during bunkering need not involve endless expenditure and can?provide good evidence in the event of a problem.
All our Fuel Drip Line Samplers is designed as per the Regulation of 18 of MARPOL Annex VI , IMO Resolution MEPC.96(47).A wide range of fule drip line samplers are for option,available line diameter is?2 , 3 , 4 , 5 , 6 , 7 , 8 , 9 , 10 , 11 , 12 , 13 , 14 Inch,with 0.6 Mpa , 1.0 Mpa , 1.6 Mpa , 2.5 Mpa working pressure.
Supply List of Fuel Oil Drip Bunker Sampler:
Each oil drip sampler include:
Stainless steel flange,
Stainless steel collection cubes and baffle plate,
Stainless steel flow control valve,
Connector of sample bottle and security cap,
Stainless steel valve locking device,
Stainless steel bolts and nuts,
2 pieces of non-asbestos gaskets,
10 pieces of 5L PE Cubitainers,
1 piece of wooden box.