Marine Pump Industry Should Step Up Innovation to Improve Design Level
Views:16 Author:Lionel Publish Time: 2017-11-23 Origin:Site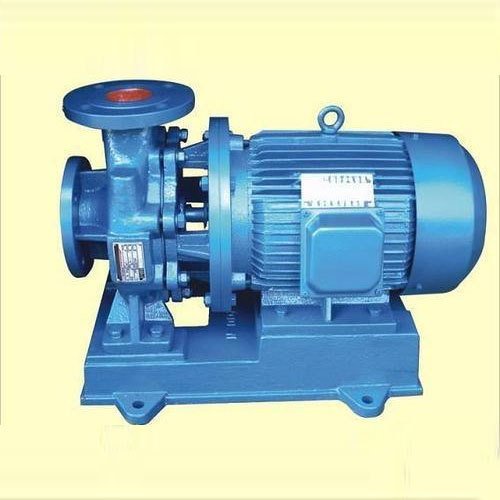 Among marine machinery and equipment, marine pumps are a kind of important parts which has large number of variety. They are widely used in marine power systems, fire protection systems, cooling systems, ballast systems, sweeping systems, living services, security and other dedicated system, also equipped with some auxiliary devices. In recent years, it is more and more obvious that Large-scale, diversified, automated ships is becoming tendency. China urgently needs a new generation of marine pumps to replace the traditional products. 9th Nov, during Shanghai Shipbuilding Engineering Society of Ship Auxiliary Professional Academic Committee held a "Ship Auxiliary Machinery New Technology Research Report Meeting", experts suggested that we should focus on grasp the trend of marine pump technology, enhance technological innovation, improve marine Pump design, manufacturing level.

The meeting emphasized that marine pump manufacturers need to develop design and technical innovation field of high-speed, high temperature, high pressure, high power density etc., and a series of high-performance marine pump. With the development of large-scale tendency, the ship's main power's continuously upgrading, it promotes the parameters of displacement, pump head and power etc. of the functional pumps in power system risen sharply, and even qualitative leaps have taken place. At the same time, the pumps have certain been restrictions and constraints by factors of available capacity, weight, installation, so it requires marine pump design to innovate accelerate, to develop anti ultra-high speed, high temperature, high pressure, high power density direction as soon as possible.
The development of information technology has provided a standard for complex marine pump design. To this end, experts should make full use of the advantages of this platform and combine with CAD-CAF-CAM technology to form a multi-objective design method for marine pumps and enhance marine pumps Of the design and technical level, the relevant enterprises and institutions as soon as possible to master the multi-objective design of marine pumps based on digital design technology.
According to experts, a new generation of marine pumps supporting the goal of modern ships, low noise is an urgent need to break through the key technologies, must improve researching in design technology, materials, manufacturing technology.
The meeting held that we should make breakthroughs in the new structure and application of new materials. The future development of the ship in the system interface, equipment parameters and cabin conditions and other aspects of marine pump safety, reliability put forward higher requirements, so the new pump to be a breakthrough in the structural design, such as the use of high-pressure self-tightening structure design, magnetic bearings, etc .; in new materials, should promote the use of polymer materials, to enhance the safety of marine pumps, reliable, anti-corrosion leakage, vibration and noise reduction and other characteristics. In addition, the experts also suggested that the relevant units should master the new transmission design and manufacturing technology, such as hydraulic drive, compressed air drive, swing drive, etc., to design, manufacture to meet specific requirements of the marine pump