Ship Roller Fairleads - Information Required for Quotations
Views:24 Author:Anna Wong Publish Time: 2017-09-07 Origin:Site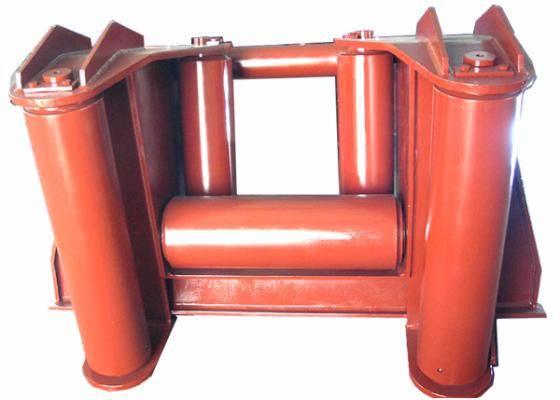 Ship Roller Fairleads - Information Required for Quotations

Roller Fairleads is a device to guide a line, rope or cable around an object, out of the way or to stop it from moving laterally.

Roller Fairleads can also be used to stop a straight run of line from vibrating or rubbing on another surface. An additional use on boats is to keep a loose end of line from sliding around the deck.

Roller fairlead is mounted on the deck of the ship, guide rope device while docking use.
Question
How many rollers are needed?
- 4 roller (closed top)
- 3 roller (open top)
- 3 roller (closeable top)
- 1 roller
- Multi Rollers and Compartments (provide sketch)


2. What size line is being used?
(Diameter in inches or mm)


3. What is the maximum line pull on the line?
(lbs. or KG)


4. What is the maximum angle that the line will come off the fairlead?
(From 0 to 90 degrees)


5. Is the fairlead going to be bolted or welded down?


6. Are there any special considerations?
- Must meet certain specifications?
- Marine epoxy top coat?
- Submerged use?
- Stainless steel construction?
- Other considerations?

7. What is the quantity of fairleads needed?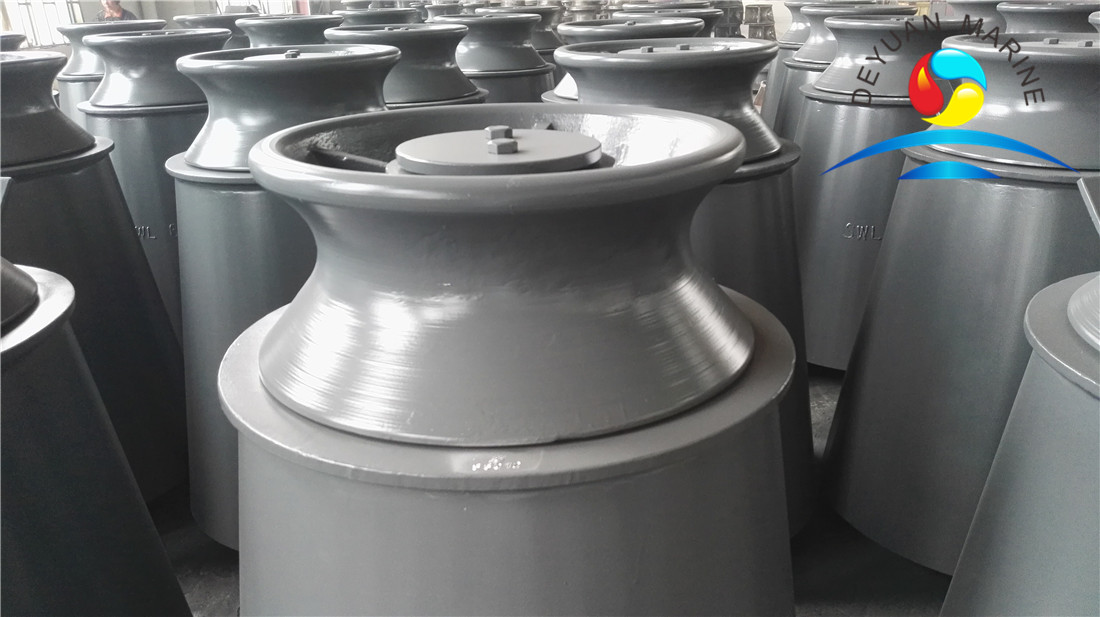 As a mooring equipment, fairlead is a device to change the cable direction used for guiding ropes in ship mooring and will not breakdown.

Ship roller fairleads are provided horizontal, vertical, diagonal ribs to increase stiffness and fairleads strength. Fairlead compact structure, reasonable openings, except for ordinary vessels towing or mooring, but also for navigation in the canal waterway ship is towed or moored.

Deyuan Marine supply all kinds of roller fairlead, Quality management and product strictly processes according to IACS requirement(LR, ABS, BV, GL, RINA), conforms to DIN, JIS standard, Deyuan Marine can supply Marine Roller Fairleads according to customer's requirement, design 3 rollers to 10 rollers fairlead, Multi-Roller Fairleads etc...
Apply Wire diameter from 19.5mm--68mm,
Apply Rope diameter from 36mm---100mm.
Special Primer, Paint and Paint Colors Also Available.

Welcome you contact our team with a request for a suitable proposal concerning good price, high quality and trustable service.