How The Inflatable Life Jackets Work When We Use
Views:6 Author:Site Editor Publish Time: 2018-01-12 Origin:Site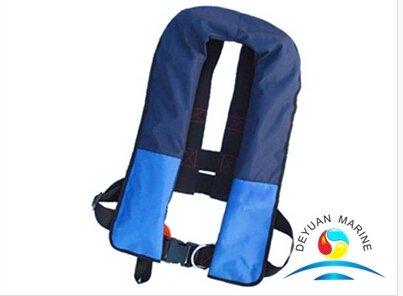 How The Inflatable Life Jackets Work When We Use
When the automatic life jackets meets the water .the firing mechanism is react and prerce a CO2 cylinder .The air come from the cylinder and inflate teh bladder and fill in the buoyance .
The material of buoyance is lighter than the water.If we use manual inflatable life jackets we need to activate pulling on toggle and handle .Then the CO2 cylinder is released and pierce the air in the jackets .
According to different detect water the manufacturer design the different operating of life jackets.Most inflatable life jackets use CO2 cylinders because CO2 has proven to be adequate.Non-toxic, non-flammable in nature as it can be stored in small ones Disposable gas cylinder.
As regulations have become more stringent, most manufacturers of inflation have been re-developing.Their system has an indicator that indicates if the system is operational need to repair.
We can see many type description of inflatable life jackets in the market .If you want to purchase the real type you need.Please consult the professional suppiler.