Fireman Axe
Views:37 Author:Ada Publish Time: 2020-01-08 Origin:Site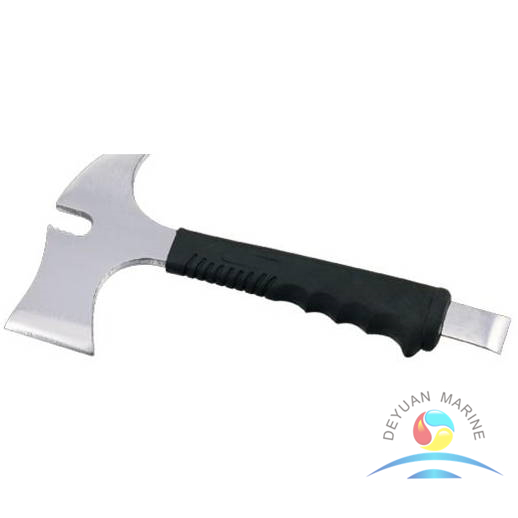 Fireman Axe
The fireman's axe is made of a short piece of wood or an insulating rubber sleeve. The axe blade on one side and the tip on the other. Belts and leather pockets allow firefighters to carry axe and keep their hands free.
The firefighter waist axe is a multi-purpose rescue hand tool that can quickly replace various hand tools according to different use occasions to meet the requirements of special rescue environment. The hammer is used to cut a variety of structural doors, windows and locks. It can also be used to demolish and tap some building material objects; the axe blade can be cut, smashed, opened and broken; the upper semicircle of the axe blade is available. Used as a capper and a buckled tiger. It is one of the tools for the rescue and rescue of disaster relief, and it is also an indispensable tool for survival in the field.
It is widely used, whether it is for disaster relief, camping for the wild, it is needed for cooking and fire. It is a very practical, convenient and compact handy tool. It is also ideal for outdoor use in adventure, tourism, camping, hiking and scientific research activities. It can be carried on your belt and it is very convenient to use. In addition, the fire waist axe is also necessary in the marine firefighter equipment.
A long axe (cutting axe) is also available, but it is usually not a regular requirement.
Fireman's axe
A, technical parameters
Length: 280 mm
Width: 160 mm
Weight: 0.8 kg
High pressure resistance: 20000V
Material: high quality carbon structural steel forged, rubber insulated handle