Latest Delivery of Oily Water Separator
Views:41 Author:Site Editor Publish Time: 2020-07-10 Origin:Site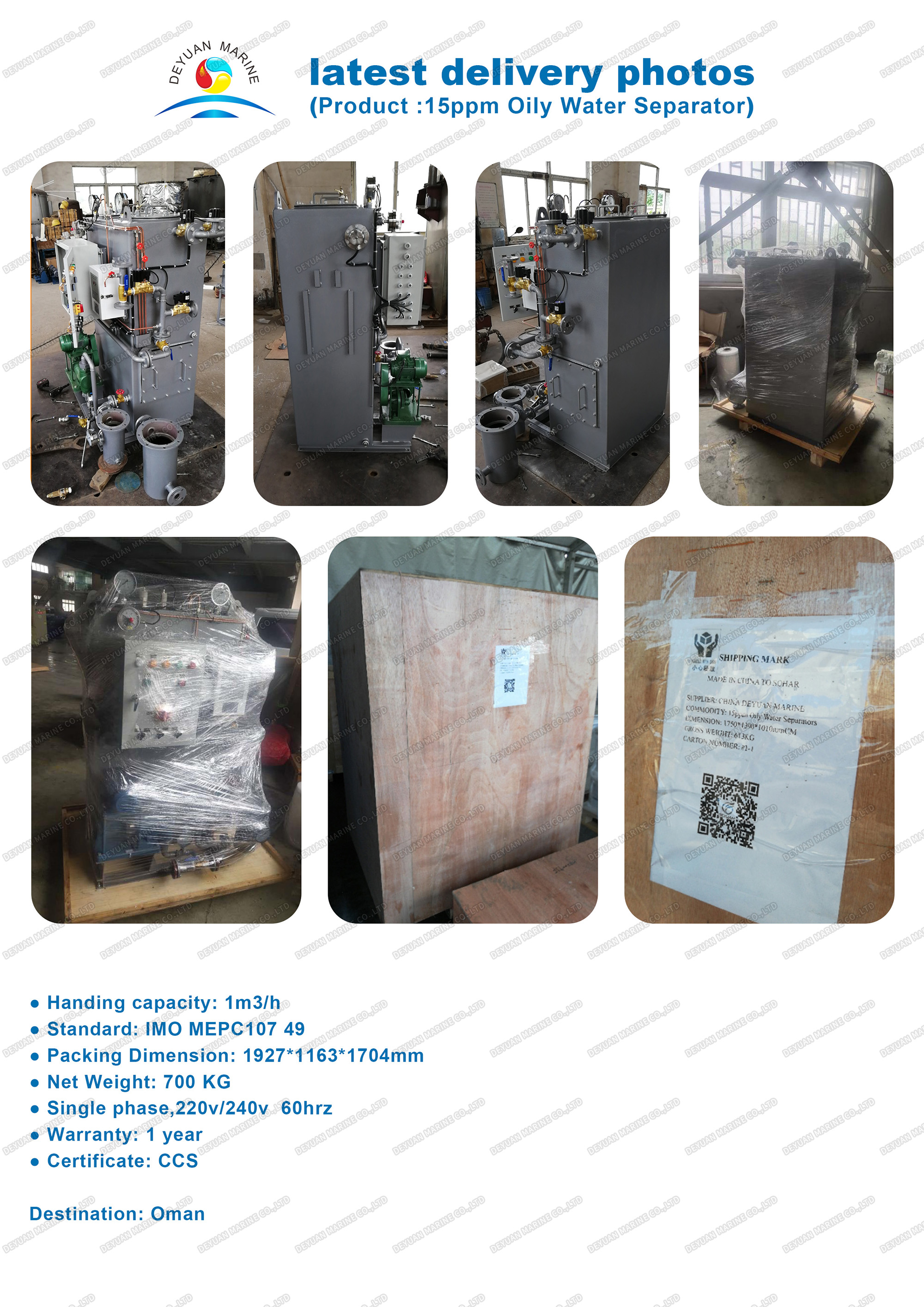 Latest Delivery of Oily Water Separator
Deyuan Marine delivery of oily water separator to Oman last week.
The 15PPM Oil water separators is a new production which is based on the accumulation of years of development,
and learned advanced technology from foreign countries. Oil water separators is on the basis of a principle concern fine vacuum.
The Oil water separators can be used for treatment of bilge oil water, and also other areas. Oil water separators can also deal with the sewage that contents high quantity emulsified oil.The performance is accord with the roles of IMO and our country's ship and mining enterprises which are concerned with the ship's water discharging. Oil water separators is also consistent with interna-tional IMO Marine Environment Protection Committee-MEPC.107(49) resolution specifications. This product has been issued by China Classification Society international common type of recognized certificates.

Water separator's capacity range from 0.25M3/H to 10M3/H and come with CCS,GL,DNV,BV,ABS,RINA certificate,
if you are looking for any 15ppm Oily Water Separators,pls feel free to contact deyuan marine sales team for more details.