General Overview of Marine Life Raft
Views:18 Author:Site Editor Publish Time: 2018-01-04 Origin:Site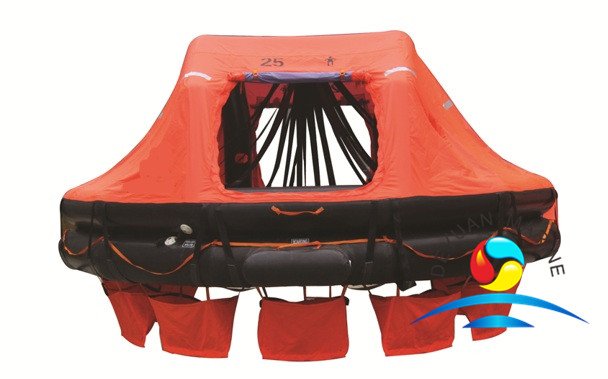 General Overview of Marine Life Raft
Marine life raft is one of the life saving appliances on every ships passenger vessel in addition to the lifeboats.
Compare with the life boat ,Marine life raft is easier to launch in case of emergency situation.The life raft can evacuate from the ships without manual launch and designed with auto inflatable system .
We can according to the ship size and type and other details design the life raft type and number by SOLAS standard .
Usually Life rafts are located on muster station, on port and starboard side near the life boat, and fwd and aft of the ship.We can locate them depends on the size of the ship .Life raft store in the fiberglass container.
incorporated with a high pressure gas used for inflating life raft in emergency situation . A Hydrostatic Release Unit (HRU) is connected to raft container and ship which release the raft even after the ship sinks in water.
We can see the details of the life raft on the container includes the raft capacity ,manufacturer name ,servicing date ,manufacturing date and other matters need attention .It will have launching procedure with a photogenic display for our easy understanding.
The basic survival equipment store in the raft which includes rations, pyrotechnics, life jackets etc...Some ships carry a davit system that allows the crew to inflate the deck and board the deck, thus avoiding the risk of entering the sea.
More information of SOLAS life raft please check in our web.