Introduction of Marine Grating
Views:34 Author:Site Editor Publish Time: 2020-07-16 Origin:Site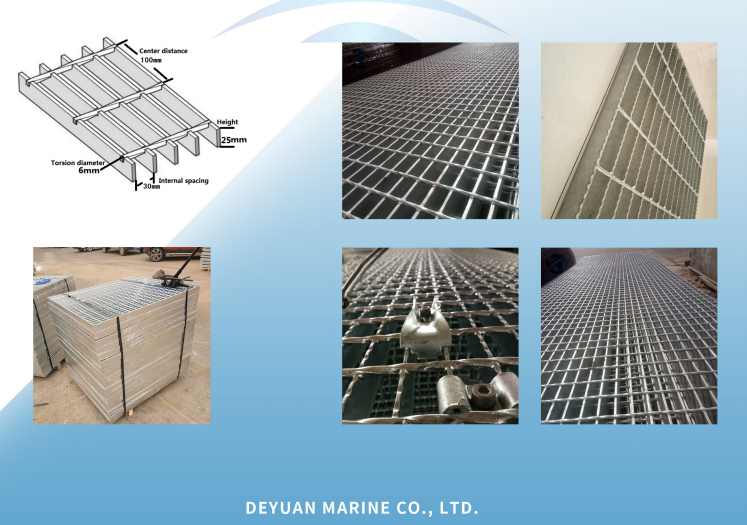 Introduction of Marine Grating
Marine Grating, also known as butt inserted steel grid plate, is made of plain carbon flat steel, stainless steel, brass plate and aluminum plate with certain size through slotting (hole), inserting, welding and finishing, etc. Process manufacturing.
It is usually square, and can be provided with corresponding shape according to special purpose. Ship steel grid plate has many characteristics, such as firm solder joint, uniform hole spacing, flat mesh surface, beautiful design, practical and portable, high-strength anti-corrosion, maintenance free and so on. It is widely used in civil and commercial buildings, theater, subway, urban rail and other municipal engineering fields, and can be used for ceiling, indoor and outdoor decoration, platform walkway, ventilation (well), advertising plaque, ditch cover plate, stair step Plate, pool cover plate, various covers.
According to different inserting ways and angles, ship steel grating can be divided into pressed steel grating, heavy load steel grating, integral steel grating, sunshade type steel grating, etc
According to the surface treatment, it can be divided into heat transfer zinc, cold transfer zinc, painting and no treatment
Deyuan marine can provide you with various types of Marine Grating. Please feel free to contact us for more details.